Reimagining the Zett Haus

ETH Zurich
Studio Emerson
Spring 2022
With Oana Popescu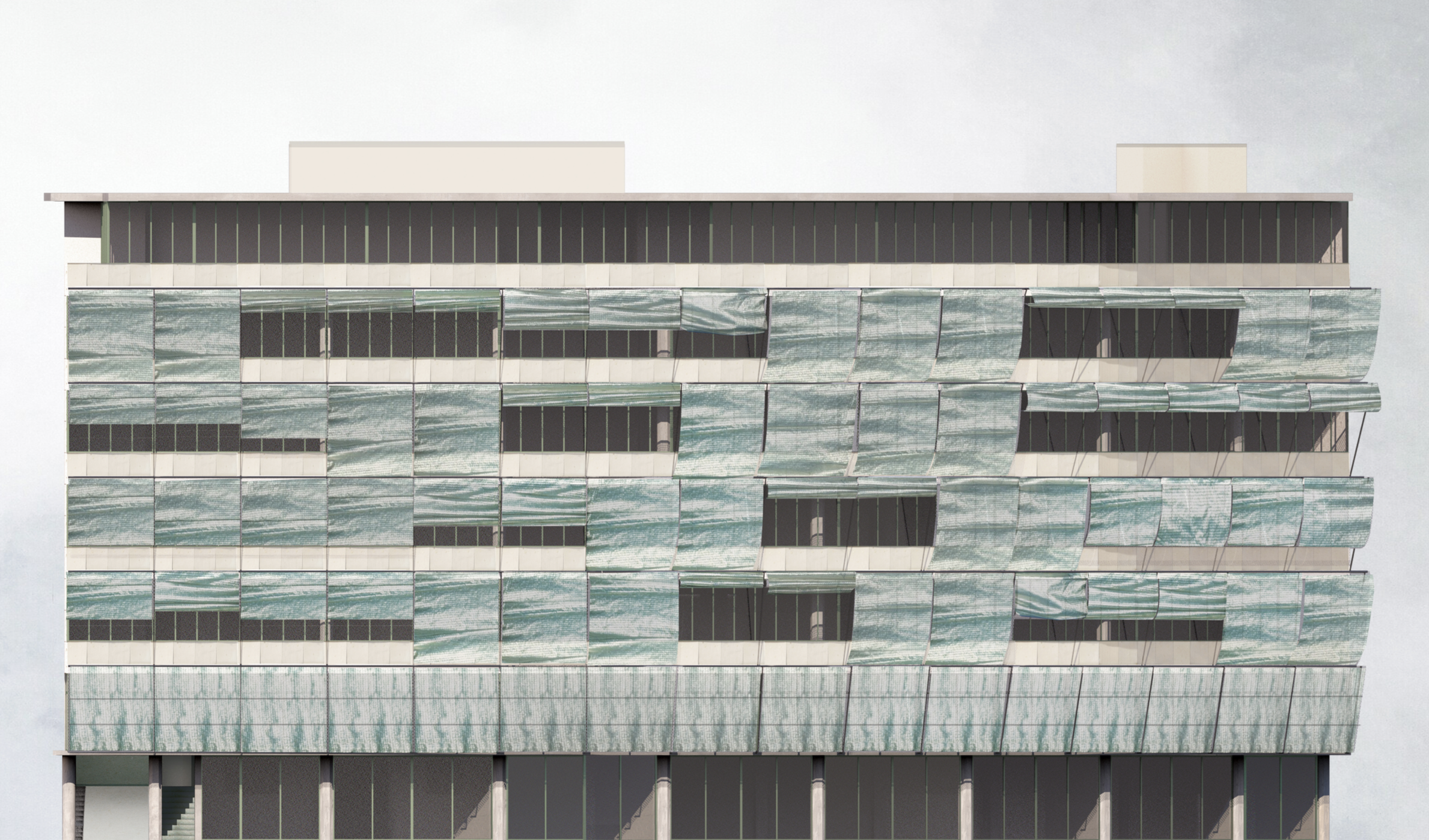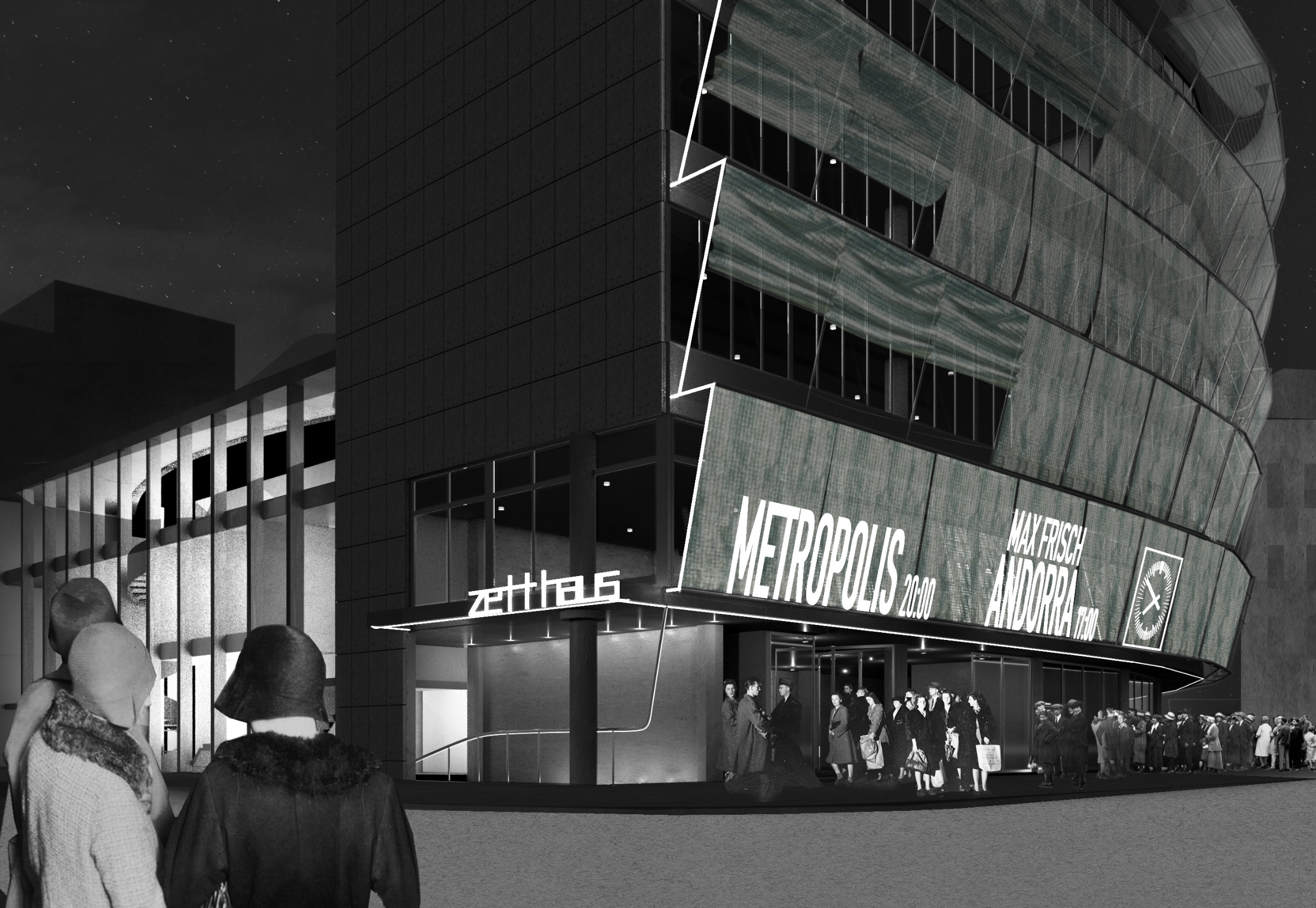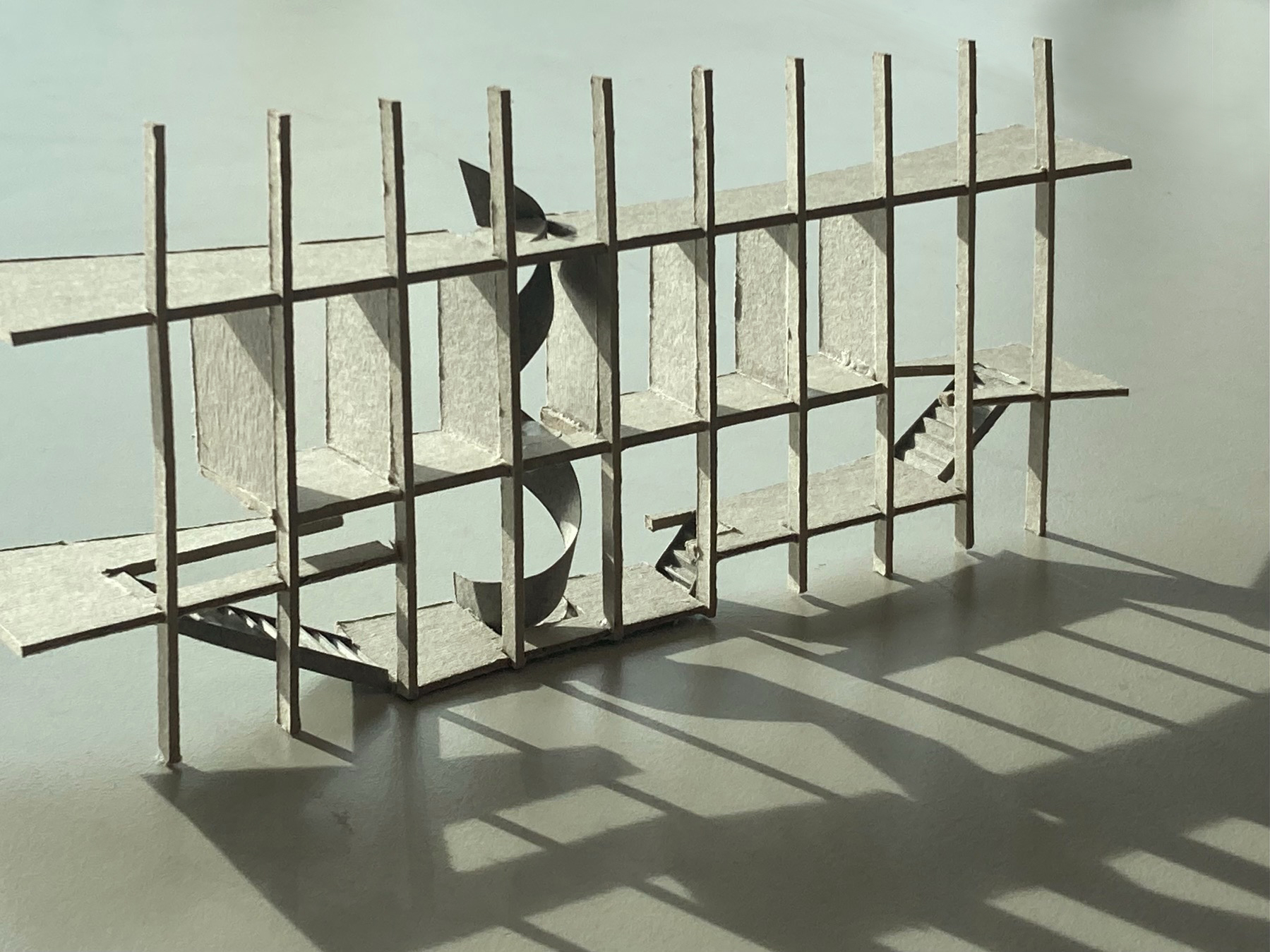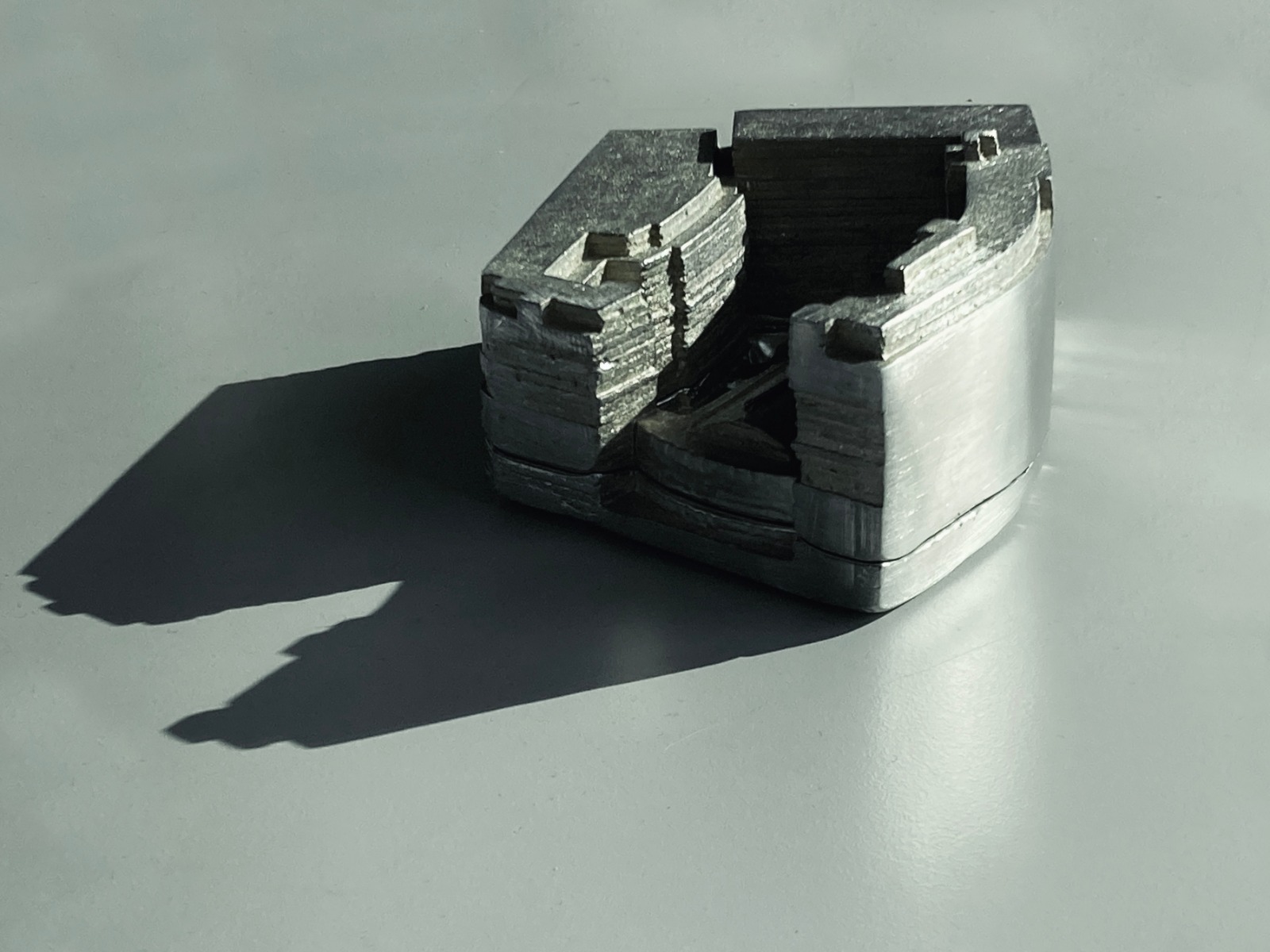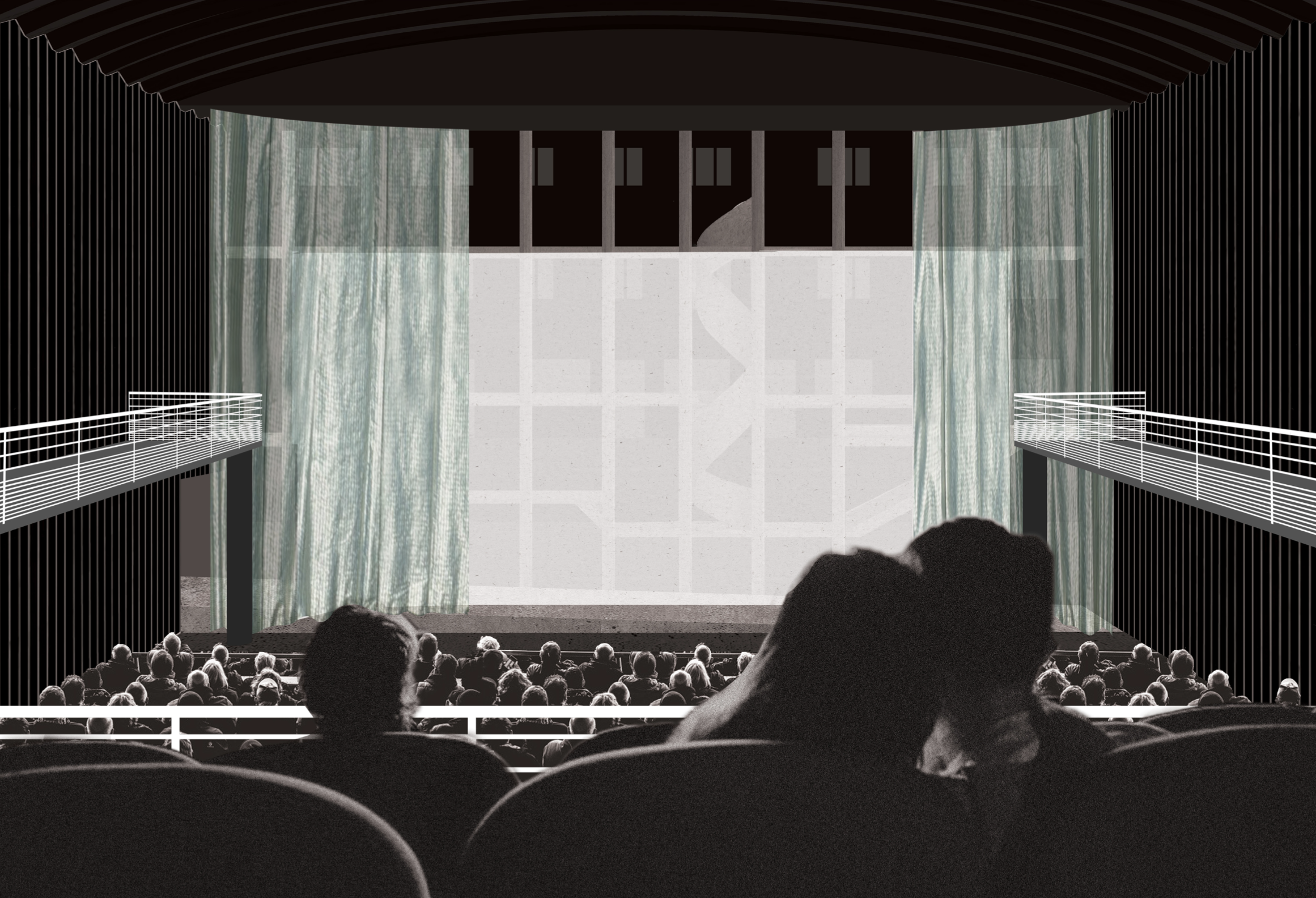 The Zett Haus (1930) in central Zurich was the first mixed-used building driven by enrvironmental principles and designed by ETH's first female Architecture graduate. Its intent was to perform for a new public life, yet this became lost over the various alternations during its near 100-year lifetime.

This proposal reinstates its original intention by tackling the Zett Haus' two main problems - overheating of the primary facade and the lack of visitors to its cinema and commerce. A 180 degree reconfiguration of the cinema layout turning it into a hybrid theare-cinema, alongside a secondary external screening of the south facade reimagines the relationship the Zett Haus has to its context, allowing it to embody its public identity once again.