Flagship

Csórompuszta, Hungary
Hellowood International Architecture Competition
July 2019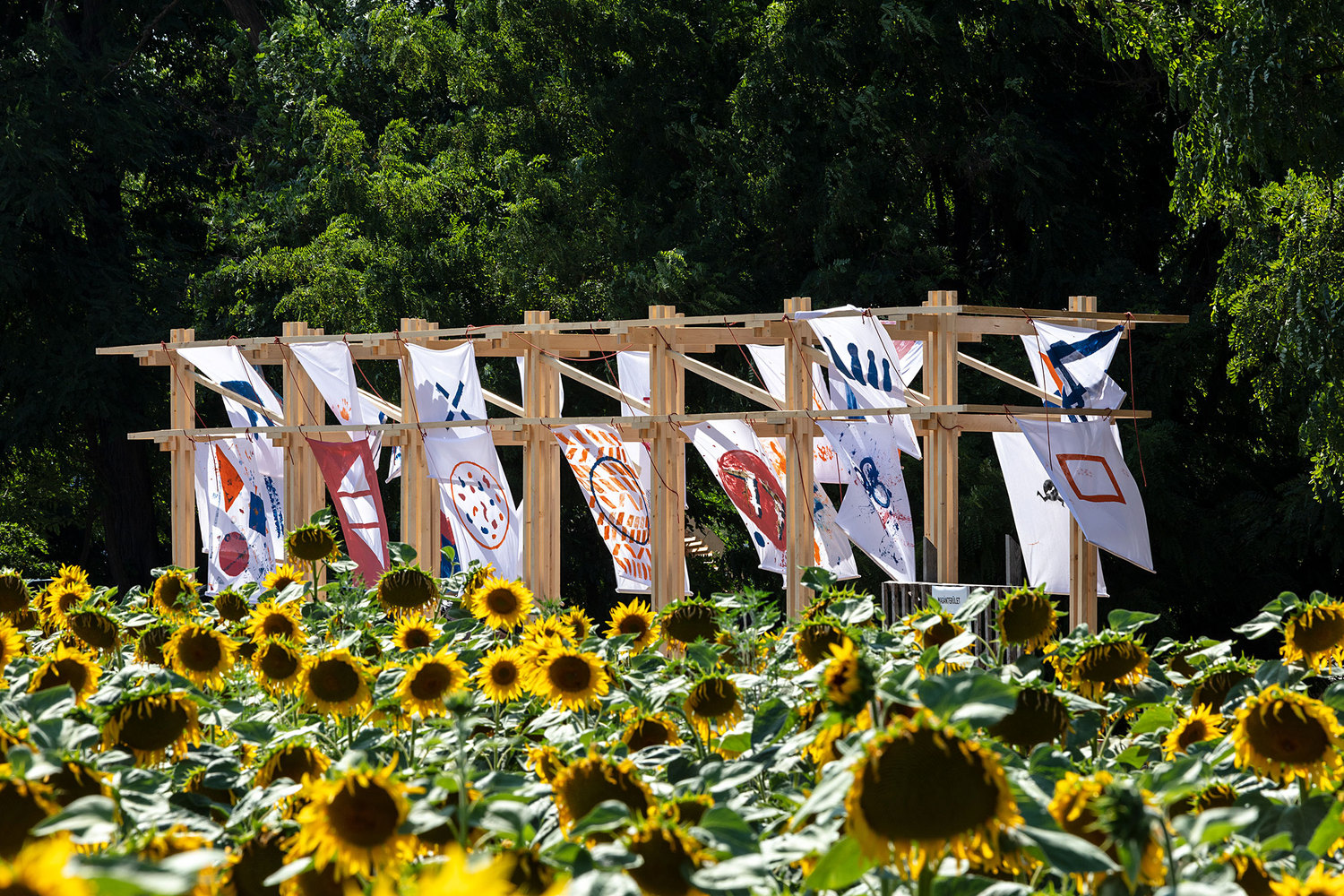 For the celebration of Hellowood's 10th anniversary, we designed and built an open air 'flagship store' showcasing each group's unique characteristics whilst celebrating the diversity of the whole. The structure is modular, taking cues from temple typologies to create an open-yet-closed atmosphere when walking through the gallery.
The project was featured on
Archdaily
.
Project leaders: Sonya Falkovskaia, Sung Yeop Lim, Sabrah Islam
Students: Panni Petró, Tomáš Čunderlík, Michael Tsang, Leyla Hepsaydir